Several Finnish short films found again their way to the official selection of IFF Rotterdam, held from January 22 to February 2. Jan Ijäs's Waste no. 4 New York, New York (2019, in featured image), Jaakko Pallasvuo's Hole (2019) were selected for the Bright Future Short programme while Jussi Eerola's Blue Honda Civic (2020) will be screened under Perspectives strand. AV-arkki will present two short films in the DINAMO screenings: Wind Music (2017) by Elina Brotherus and Crush (2017) by Reija Meriläinen.
Jan Ijäs's Waste no. 4 New York, New York revisits the history of the City in twenty minutes through twelve cemeteries and one landfill. The short documentary is the fourth, independent episode from the ten-part Waste series. The fourth part of the Waste series will be screened in the programme "Time Capsule", on Saturday, January 25, at 14:15 in Cinerama 2, and on Sunday, January 26, at 13:45 in KINO 3.
Jaakko Pallasvuo's Hole is included in the screening "Making Waves", taking place on Sunday, January 26, at 19:45, and on Monday, January 27, at 14:45. The venue for both screenings is KINO 4. Pallasvuo claims that "the most beautiful things are torn, revealing something underneath". Bringing together grunge music, Georges Bataille, the story of doubting Thomas and open-pit mining, Pallasvuo allows a glimpse into his obsession with holes. Online-sourced references accelerate in front of our eyes, pulling us deeper into the abyss.
Jussi Eerola's Blue Hond Civic is included in the screening "Wait and See", on Friday, January 24, at 14:00, and on Friday, January 31, at 13:30. Both screenings take place in KINO 2. Refusing all narrative information, Jussi Eerola lures the viewer to let his mind wander inside the image (landscapes framed by a car window), rather than to follow strictly laid out footsteps. The film is not a riddle or a puzzle to be solved; it is a composition of elements, very much like instrumental music or a painting.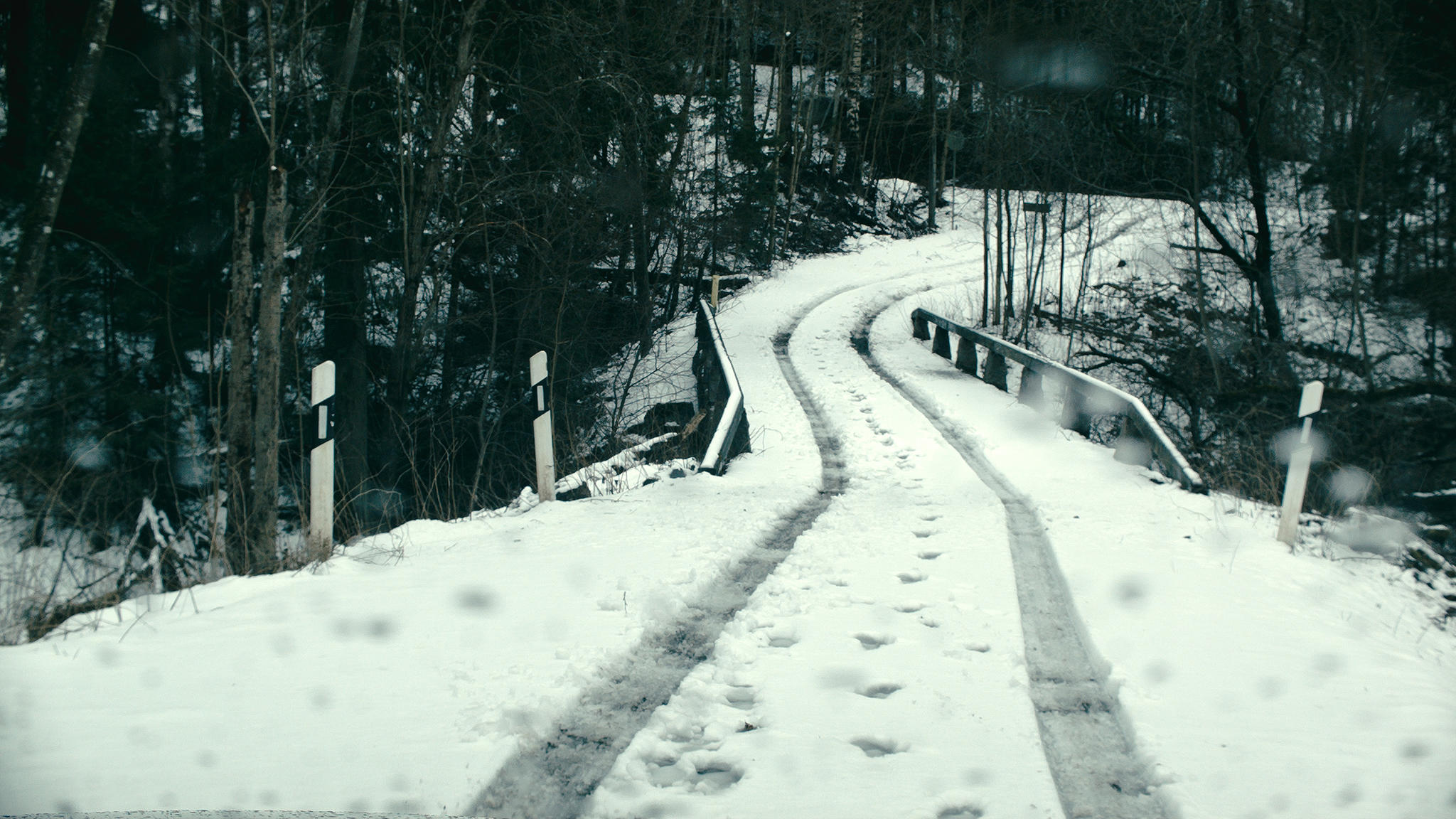 DINAMO network presents: (No) Dialogue and Guilty Pleasures
Again this year the distributors of DINAMO, the Distribution Network of Artists' Moving Image Organizations, are present at IFFR. The programme coordinator of AV-arkki, Tytti Rantanen, will attend the annual meeting of the network. In 2020, AV-arkki presents a short film in both of two DINAMO screenings.
AVEK awarded Reija Meriläinen's Crush is included in the screening "Guilty Pleasures" on Saturday, January 25, at 17:45 in KINO 4. The video depicts gelatinous fleshy objects repeatedly crushed by a hydraulic press. The fake limbs are made from a material called synthetic ballistic gel which is analogous to flesh, so it is usually used for testing the penetrability of bullets into humans. The video is made in collaboration with the popular vlog Hydraulic Press Channel.
Wind Music from Elina Brotherus's recent series Règle du jeu was selected for the screening "(No) Dialogue", on Sunday, January 26, at 17:15 in KINO 4. "After Mieko Shiomi, Wind Music, Fluxversion I, 1963: Scores are blown away from stands by wind from a strong fan in the wings as the orchestra tries to hold them." Wind Music is a battle of creation and destruction, an orchestration of chaos. Two women compete to make sound and/or noise.
---
International Film Festival Rotterdam, January 22 – February 2 2020, Netherlands
More information: IFFR
---
AV-ARKKI HAS PROMOTED AND DISTRIBUTED FINNISH MEDIA ART SINCE 1989. AV-ARKKI'S PROMOTIONAL EFFORTS HAVE MADE THE ARTISTS' PARTICIPATION IN THIS EVENT POSSIBLE.